UPC Global, a Schlumberger Company Distributor for USA

Minimize downtime and workovers
The KUDU HPU unit is the next-generation hydraulically powered rod reciprocating cylinder and uses long strokes to maximize production efficiency and minimize downtime and workovers. Its preventive zero-produced-fluid-leakage design and unmatched long strokes are ideal for many applications, including gassy, deep horizontal wells; thermal wells; and shale plays.
Eliminate fluid leaks and reduce capital costs
The fully enclosed cylinders prevent leaks, thereby reducing downtime related to environmental exposure, equipment maintenance, and repair. The design further protects against spillage with a fully contained KUDU power unit enclosure. The power unit is capable of operating two cylinders at the same time. This option reduces capital costs as compared with purchasing two complete systems.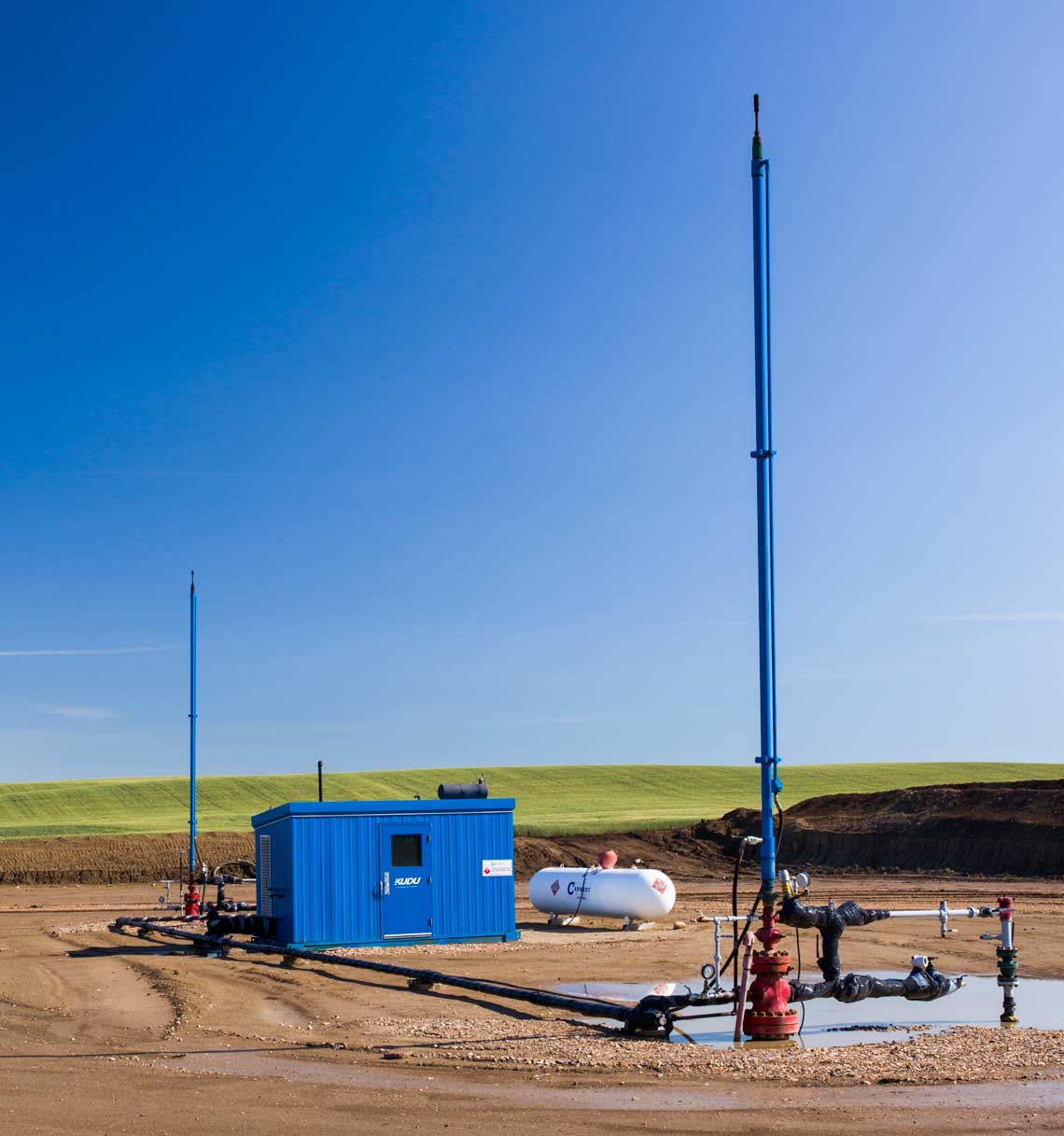 The KUDU HPU uses long strokes of up to 336 in to reduce cyclic stress, improve gas compression ratio, maximize production efficiency, and minimize downtime and workovers.