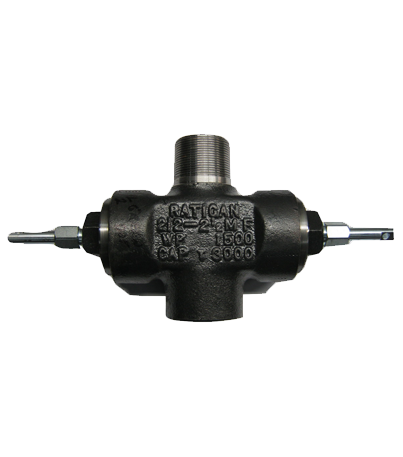 Overview
Max. Working Pressure 1500 PSI

We have designed this blowout preventer for maximum safety and convenience in operation. Manufactured of high pressure electric steel., it is comparatively light in weight, of high capacity, and is equipped with retractable rubbers.
The No. 212 is an ideal tool for swabbing or or running rods in wells that head or flow in the course of operation. Two of these blowout preventers of the same size, with a nipple of any required length in between, make a very efficient unit for swabbing.
The rubbers are changed very quickly by unscrewing the plugs at each end and replacing the used rubbers.
Max. Test Pressure 3000 PSI

We manufacture a rubber with ⅜" groove to shut off on any sucker rod ⅝" to 1" inclusive on any polish rod up to and including 1-¼" size. Another rubber with a larger groove will shut off on 1-½" polish rod. We also stock a special rubber to fit 1.66. 1.75. 1.90 O.D. tubing and a blank rubber for use with wire lines.
We manufacture the blowout preventer in 2", 2-½", and 3" sizes. The 2" and 2-½" sizes are supplied both plain and upset and can be furnished in male and female or double female. The 3" size is supplied male and female or double female.

Please order by name, number and size