Horizontal Pumping Systems
The HPS system is a range of multi-stage centrifugal pumps.

The HPS system is a range of multi-stage centrifugal pumps.
The HPS system from Reach Advanced Artificial Lift Systems Inc. features high pressures and medium flow rate characteristics, which are a reliable and economical choice for a wide range of oilfield, mining, and industrial applications.
An HPS unit typically consists of a horizontally-mounted multi-stage centrifugal pump, prime mover (electric motor or optional gas/diesel engine), thrust chamber, intake manifold, and discharge, all mounted on a heavy-duty welded I-beam skid.
Standard pump materials of construction include Ni-resist impellers and diffuser bowls, Monel(R) shafts, tungsten-carbide bearings, carbon steel diffuser housings, Viton(R) elastomers, and stainless steel intake manifold and discharge flanges. Other materials and construction options are available to meet more demanding fluid handling requirements.
Over the past twenty years, the HPS-style pump has proven to be a cost-effective alternative to split case, vertical turbine, and positive displacement pump designs in many applications. When compared to these conventional pump types, the HPS system offers high reliability, flexibility, timely delivery, and minimal maintenance.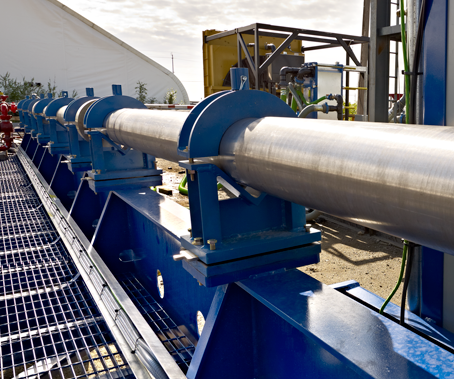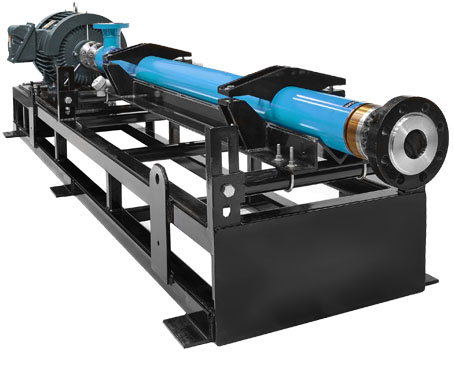 HPS units have proven successful in applications as diverse as:
Oilfield water disposal and waterflood pressure maintenance
Crude oil transfer and pressure boosting
Liquid propane transfer
Dense-phase liquid CO2 pumping
Power fluid pressurization for subsurface jet and piston pumps
Amine circulation systems
Mine dewatering
Reach's units are provided as a complete system from a single-source vendor and delivered preassembled to the site. The modular design provides for easy maintenance, and minimizes downtime when maintenance is required. All major components can be exchanged within two to three hours and, with the exception of the motor, do not require re-alignment before the pump is restarted.
Related Products
Most economical & efficient solution for each set of well conditions