Echometer Compact Gas Gun
The compact gas gun offers superior performance due to its rugged, noise-canceling dual-disk microphone.
Overview
The compact gas gun consists of a 10 cubic inch volume chamber and quick opening gas valve. The chamber is usually filled with carbon dioxide or nitrogen gas to a pressure in excess of the well pressure. When the valve is opened, a pressure pulse is generated which travels through the wellbore gas. The chamber can be charged as needed to obtain the desired record.

If the well pressure is sufficient gas can be released from the well into the volume chamber to create a pressure pulse (implosion mode). An external gas source is not needed in this situation. Operating the Compact Gas Gun in the implosion mode allows debris from the well to be discharged into the gas gun volume chamber, resulting in greater maintenance requirements and the occasional replacement of o-rings.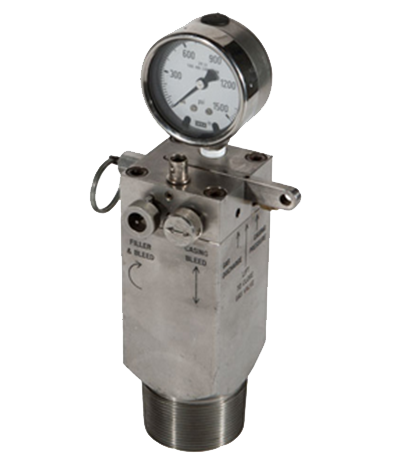 Key Features
Dual Disc Noise Cancelling Microphone
Dimensions 3" x 4.5" x 12" long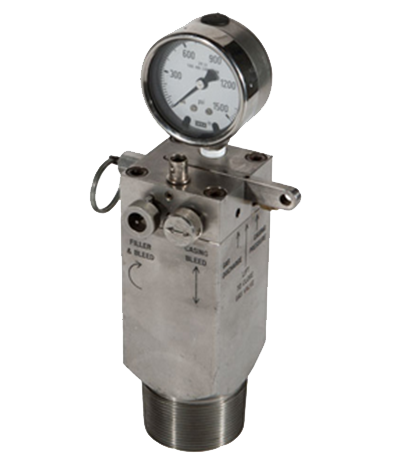 Specifications
Dual Disc Noise Cancelling Microphone
Dimensions 3" x 4.5" x 12" long
Related Products
Well Monitoring Equipment used frequently with the Compact gas Gun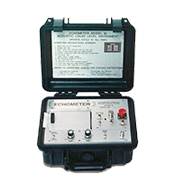 A portable dual-channel strip chart recorder that uses acoustics to obtain the distance to the liquid level in the casing annulus of a well.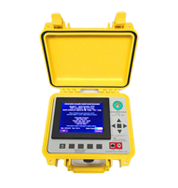 A stand alone, battery powered microprocessor controlled digital acoustic signal processor, recorder and display unit.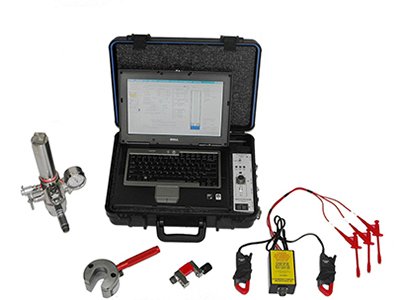 A computerized instrument for acquiring liquid level data, acoustic pressure transient data, dynamometer data, and motor power / current data.