Echometer Wireless 5000 PSI Gas Gun
The Wireless 5000 PSI Gas Gun is a manually operated gas gun excellent for use in gas lift, flowing, and high pressure shut-in wells.

Overview
The Wireless 5000 PSI Gas Gun can be operated in implosion mode on wells with a casing pressure greater than 200 PSI. The 1/2" ball valve is rapidly opened to release gas from the well into the volume chamber. This action generates a rarefaction (negative) pressure pulse. A compressed gas source is not needed in the implosion mode.
Use the explosion mode on low-pressure wells (less than 200 PSI), and where pressurized gas is available at a pressure greater than the casing annulus pressure. In the explosion mode, the gas gun volume chamber is pressured above the casing pressure. Opening the gas valve results in a positive compression pressure wave being generated which travels down the casing annulus gas.
When the Wireless 5000 PSI Gas Gun becomes dirty due to debris, the volume chamber and microphone assembly may be flushed with a solvent to remove the debris. Please refer to the W5KG Operating Manual for further instruction on maintenance and operation.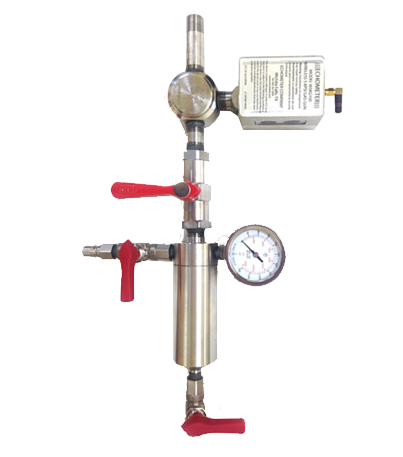 Key Features
Operates in Implosion or Explosion mode
Designed for use with the wireless system
Limited to 5000 PSI working pressure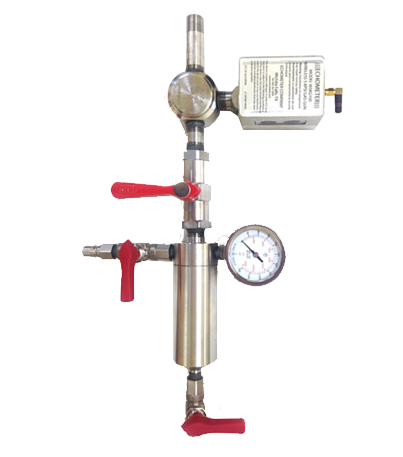 Specifications
High-performance microphone
5 cubic inch volume chamber
5000 PSI pressure transducer
Related Products
Well Monitoring Equipment used frequently with the 5000 PSI Gas Gun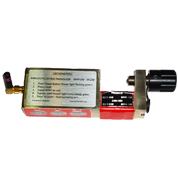 The data gathered by the device allows for the software analysis of polished rod power requirement, pumping unit beam loadings, rod loadings, and pump performance.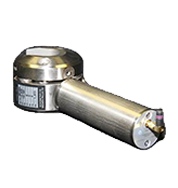 Wireless Horseshoe Transducer
Horseshoe Dynamometer system is designed to facilitate installation of the horseshoe load cell, and to eliminate measurement errors caused by changes in pump spacing.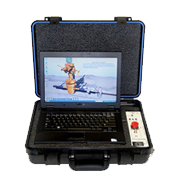 The Well Analyzer is a computerized instrument for acquiring liquid level data, acoustic pressure transient data, dynamometer data, and motor power / current data.