Echometer 5 Horseshoe Dynamometer Transducer
This 5" Horseshoe Dynamometer system is designed to facilitate installation of the horseshoe load cell, and to eliminate measurement errors caused by changes in pump spacing resulting from installation of a horseshoe transducer between the carrier bar and the permanent polished rod clamp.

Overview
The hydraulic lift horseshoe dynamometer requires permanent installation of an inexpensive spacer spool over the polished rod positioned between the permanent polished rod clamp and the pumping unit carrier bar. When a dynamometer test is desired, the horseshoe transducer and a hydraulic lift assembly are easily inserted into the spool. The hydraulic lift is actuated using a small portable hydraulic pump, which transfers the polished rod load from the spacer to the 5" horseshoe load cell. Insertion of a ¼ inch spacer plate between the hydraulic lift and the horseshoe transducer and the release of hydraulic pressure allow removal of the hydraulic pump. Then, operation of the pumping unit until the well stabilizes allows a dynamometer analysis representative of conditions as the well is normally produced.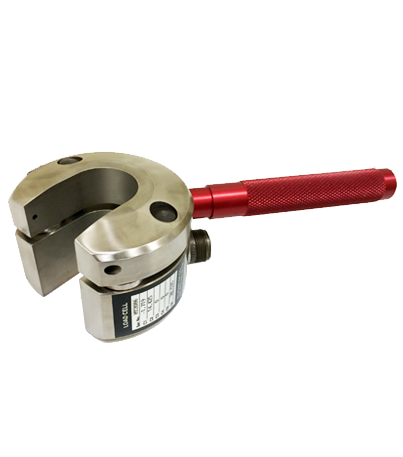 Key Features
Accurately measures both polished rod load and position
Easily installed into a permanently installed spacer assembly that fits over the polished rod between the carrier bar and polished rod clamp
Facilitates installation of the horseshoe load cell
Calibrated to yield overall accuracy of 0.5% of range or better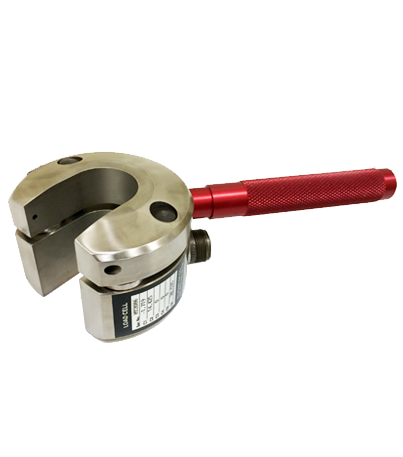 Specifications
Calibrated to yield overall accuracy of 0.5% of range or better
Instrumentation grade stainless steel
Includes high accuracy accelerometer
Related Products
Well Monitoring Equipment used frequently with the Horseshoe Dynamometer Transducer