50K Load Cell
Designed to meet rigorous performance standards required in the harsh environment of an oilfield production site
Overview
SPIRIT™ Load Cells are the new industry standard for precision and durability.
Stainless steel, heavy-duty construction & hermetically sealed, you will not find a more reliable load cell from any other source.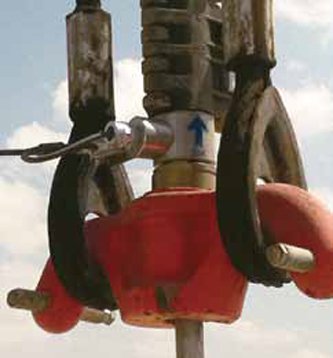 Key Features

The SPIRIT™ 50K Polished Rod Load Cell is designed to meet rigorous performance standards required in the harsh environment of an oilfield production site.

These 0.25% accuracy load cells are constructed of all welded stainless steel, are hermetically sealed and feature a robust cable strain relief. These application-specific load cells have transient voltage protection for lightning and/or power surges. Each load cell is shock and vibration rated during the manufacturing process.


| | |
| --- | --- |
| Capacity: | 50,000 lbs |
| Compensated Temperature Range: | 0° - 150° F |
| Operating Temperature Range: | -50° - 180° F |
| Construction:  | All Welded Stainless Steel Transient Voltage Protection |
Load Cell Accessories
SPIRIT™ Coiled Load Cell Cables are weather resistant and designed to work with any industry load cell.

SPIRIT™ Load Washers are nickel coated to resist corrosion and are made larger to insure accurate load cell placement.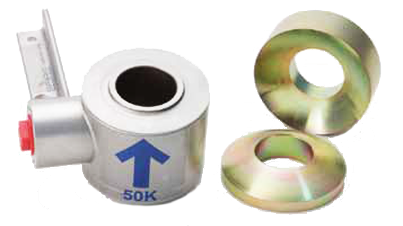 Related Products
Well Monitoring Equipment used frequently with the 50K Load Cell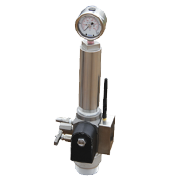 The Wireless Remote Gas Gun utilizes a high performance microphone with an excellent signal-to-noise ratio along with a 12 cubic inch volume chamber.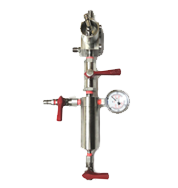 The Wireless 5000 PSI Gas Gun is a manually operated gas gun excellent for use in gas lift, flowing, and high pressure shut-in wells.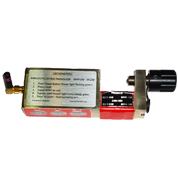 The data gathered by the device allows for the software analysis of polished rod power requirement, pumping unit beam loadings, rod loadings, and pump performance.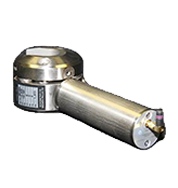 Wireless Horseshoe Transducer
Horseshoe Dynamometer system is designed to facilitate installation of the horseshoe load cell, and to eliminate measurement errors caused by changes in pump spacing.