Overview
In all production, destructive effects of sand, corrosives and other solids severely diminish production and can contribute to increased maintenance costs and unnecessary failures.
SPIRIT's Sand/Solids Separator uses patented, centrifugal motion that captures sand and solids before they can interfere with rod pump performance.
Then production fluid fills the pump intake and solids are captured in the mud joint.


Run SPIRIT Sand/Solids SeparatorsTM and/or Gas Separators and experience the highest productivity and the fewest pump failures of any
of your producing wells!

Key Features
Reduces destructive failures from sand, salt, scale, corrosion, asphalthenes, and other solid contaminants

Optimizes downhole pumping for efficiency and longer component life

Placed below the rod pump
Effectively cleans production fluid of solid contaminants
Solids are captured in the mud joint below the pump intake
Reduces frequency of pump repair or replacement and stripping jobs
Spirit Separators Reduce
More Frequent Maintenance
Surface equipment excessive wear or damage
Flow line fouling • Surface Tank capacity SPIRIT separators are manufactured to guarantee success in harsh downhole environments

Available Sizes



Related Products
Well Monitoring Equipment used frequently with the Intelligent Speed Drive XR-1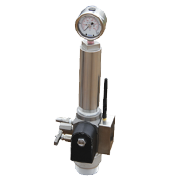 The Wireless Remote Gas Gun utilizes a high performance microphone with an excellent signal-to-noise ratio along with a 12 cubic inch volume chamber.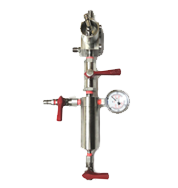 The Wireless 5000 PSI Gas Gun is a manually operated gas gun excellent for use in gas lift, flowing, and high pressure shut-in wells.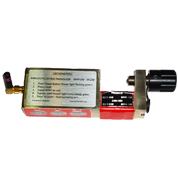 The data gathered by the device allows for the software analysis of polished rod power requirement, pumping unit beam loadings, rod loadings, and pump performance.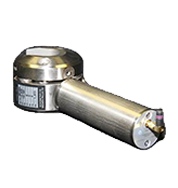 Wireless Horseshoe Transducer
Horseshoe Dynamometer system is designed to facilitate installation of the horseshoe load cell, and to eliminate measurement errors caused by changes in pump spacing.