Overview
The SPIRIT XR-1™ is an intelligent adjustable frequency drive, perfect for efficiently controlling Artificial Lift AC motors.


The XR-1 uses innovative technology to convert AC line power to a controlled, variable AC waveform output. Frequency and voltage of the output are regulated to deliver motor speed and torque necessary for optimum system performance. The variable waveform significantly reduces energy consumption of the motor and enhances the efficiency of the pumping system.
When used in conjunction with the SPIRIT GENESIS Intelligent Asset Manager™, the motor speed and torque can be further adjusted by utilization of downhole pump fillage control. Significant asset protection and energy savings can be achieved using real time input from load and position transducers on the pumping unit.
Downhole operating conditions can be further monitored and refined using the intelligent asset management algorithms.
The XR-1 is compatible with other pump off controllers or can operate as a stand-alone.
The XR-1 comes with an unmatched 2 year full replacement warranty that includes lightning strikes and power surges.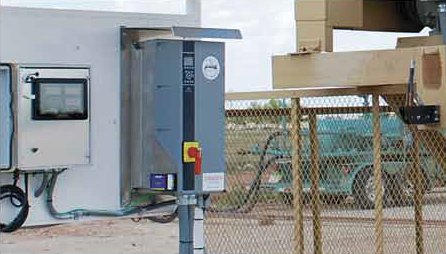 Key Features
Up to 20% reduction in power consumption
2 Year full replacement warranty standard with optional
XR-1 can be used on Rod Pumps, PC Pump, ESP pumps or for general pumps such as transfer and injection
Advanced drive control features
Compact & versatile – portable
No dynamic breaking resistor (dbr) needed
Can be used with other brand POC's
Backed by the industry's most qualified local service team
Specifications
Patented energy saving Regen control algorithms
Torque & load shedding algorithms
Continuous input and output current delivery
200–240 VAC – 380–500 VAC
Operating temperature -40°C to +50°C
Regulated output frequency and voltage
160% Starting torque capability
Optimally sized NEMA Type 3R enclosure
Externally mounted surge arrestor (ANSI/IEEE C62.11-1993)
IEEEE519 approved • UL/CUL & CSA listed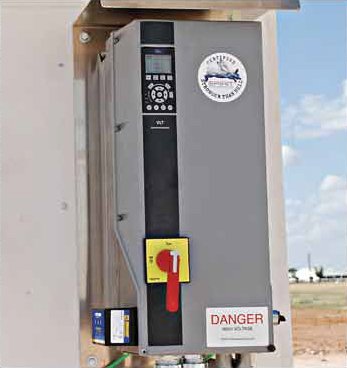 Related Products
Well Monitoring Equipment used frequently with the Intelligent Speed Drive XR-1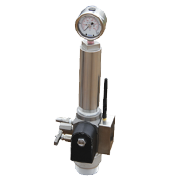 The Wireless Remote Gas Gun utilizes a high performance microphone with an excellent signal-to-noise ratio along with a 12 cubic inch volume chamber.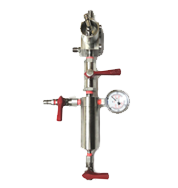 The Wireless 5000 PSI Gas Gun is a manually operated gas gun excellent for use in gas lift, flowing, and high pressure shut-in wells.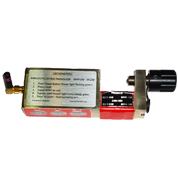 The data gathered by the device allows for the software analysis of polished rod power requirement, pumping unit beam loadings, rod loadings, and pump performance.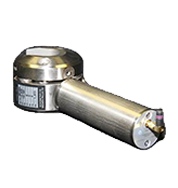 Wireless Horseshoe Transducer
Horseshoe Dynamometer system is designed to facilitate installation of the horseshoe load cell, and to eliminate measurement errors caused by changes in pump spacing.