Overview
The Ratigan Rod Line Weight is hollow inside. It is made of electric steel castings with 1-⅜" round line shafting and special ball bearing swivel at each end of the weight. The ball bearings are the same as used in our rod hooks and are heavy enough for the longest string of rods. A "C" link, which is automatically opened by means of a quick-acting safety pin, is attached to each end of the weight. the device weighs 113 pounds and can be built up to 300 pounds.

Please order by name, number and size
Related Products
Well Monitoring Equipment used frequently with the Ratigan No. 102 Adjustable Swivel Sucker Rod Line Weight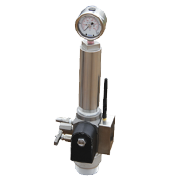 The Wireless Remote Gas Gun utilizes a high performance microphone with an excellent signal-to-noise ratio along with a 12 cubic inch volume chamber.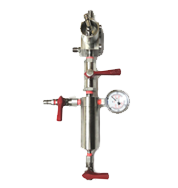 The Wireless 5000 PSI Gas Gun is a manually operated gas gun excellent for use in gas lift, flowing, and high pressure shut-in wells.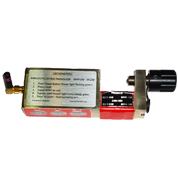 The data gathered by the device allows for the software analysis of polished rod power requirement, pumping unit beam loadings, rod loadings, and pump performance.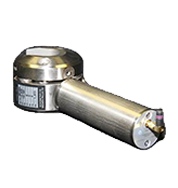 Wireless Horseshoe Transducer
Horseshoe Dynamometer system is designed to facilitate installation of the horseshoe load cell, and to eliminate measurement errors caused by changes in pump spacing.