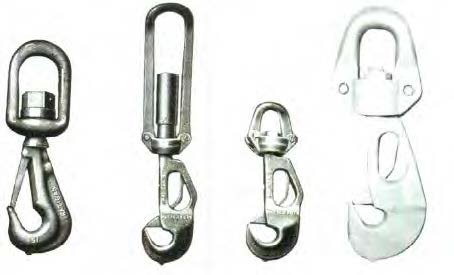 | | # 51 | # 91 Long | # 91 Short | # 183 | |
| --- | --- | --- | --- | --- | --- |
| Weight Rate | 6 Tons | 20 Tons | 20 Tons | 40 Tons | |
Overview
The Ratigan No. 51 is an all-purpose hook, designed especially for strength and safe, easy handling that will prove extremely useful and valuable to have around any well or field shop. Quick-acting type, with a strong guard to prevent accidental unhooking once it is applied.
| | | Normal Length |
| --- | --- | --- |
| No. 51 | Utility Hook | 12" |
| No. 91 | Spring Type, with Long Bail and Spring Cover | 35" |
| No. 91 | Spring Type, with Medium Bail | 30" |
| No. 91 | Less Spring, with Medium Bail | 30" |
| No. 91 | Less Spring, with Short Bail | 24" |
| No. 183 | Heavy Duty Hook Short Bail | 26" |
| No. 183 | Heavy Duty Hook Long Bail | 36" |

Ratigan Hooks are designed, so that it is very easy to place the elevator in the hook. The point of the hook protrudes sufficiently, so that the derrick man never misses putting the elevator in the hook.

Ratigan # 91 Hook has a capacity of 20 tons and # 183 hook a capacity of 40 tons. Three sizes of bails are interchangeable by means of quick acting lock pin assemblies. The latch is self locking. The latch and dog are opened only by hand.
Related Products
Well Monitoring Equipment used frequently with the Ratigan No. 51 Utility Hook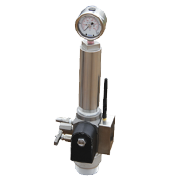 The Wireless Remote Gas Gun utilizes a high performance microphone with an excellent signal-to-noise ratio along with a 12 cubic inch volume chamber.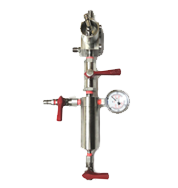 The Wireless 5000 PSI Gas Gun is a manually operated gas gun excellent for use in gas lift, flowing, and high pressure shut-in wells.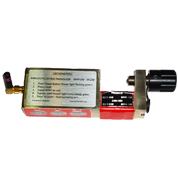 The data gathered by the device allows for the software analysis of polished rod power requirement, pumping unit beam loadings, rod loadings, and pump performance.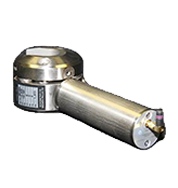 Wireless Horseshoe Transducer
Horseshoe Dynamometer system is designed to facilitate installation of the horseshoe load cell, and to eliminate measurement errors caused by changes in pump spacing.