Overview
The wrench is very practical for couplings with flats or wrench squares, as the bearing end of the screw is flat and case-hardened, and can be set up tight enough by hand against the flat of the coupling.

Please order by name, number and size
Related Products
Well Monitoring Equipment used frequently with the Ratigan No. 137 Sucker Rod Coupling Wrench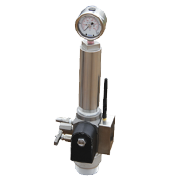 The Wireless Remote Gas Gun utilizes a high performance microphone with an excellent signal-to-noise ratio along with a 12 cubic inch volume chamber.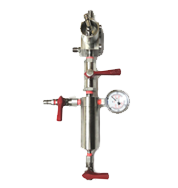 The Wireless 5000 PSI Gas Gun is a manually operated gas gun excellent for use in gas lift, flowing, and high pressure shut-in wells.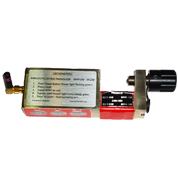 The data gathered by the device allows for the software analysis of polished rod power requirement, pumping unit beam loadings, rod loadings, and pump performance.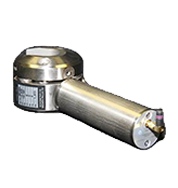 Wireless Horseshoe Transducer
Horseshoe Dynamometer system is designed to facilitate installation of the horseshoe load cell, and to eliminate measurement errors caused by changes in pump spacing.