Learn how to check for pressure transient testing capabilities
1. Start TWM from desktop.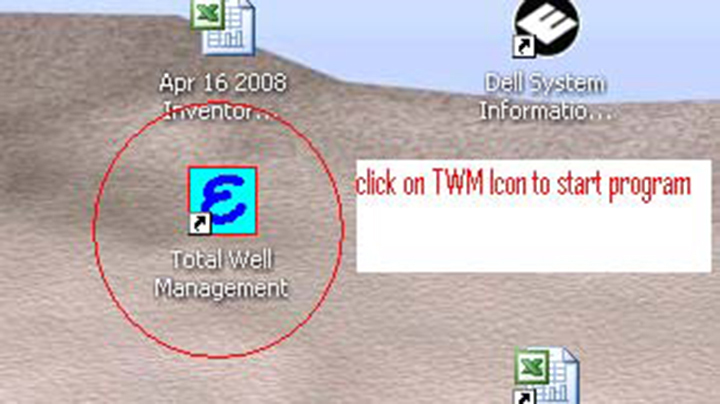 2. After TWM starts go to the top menu bar and click on Help and User Help Level.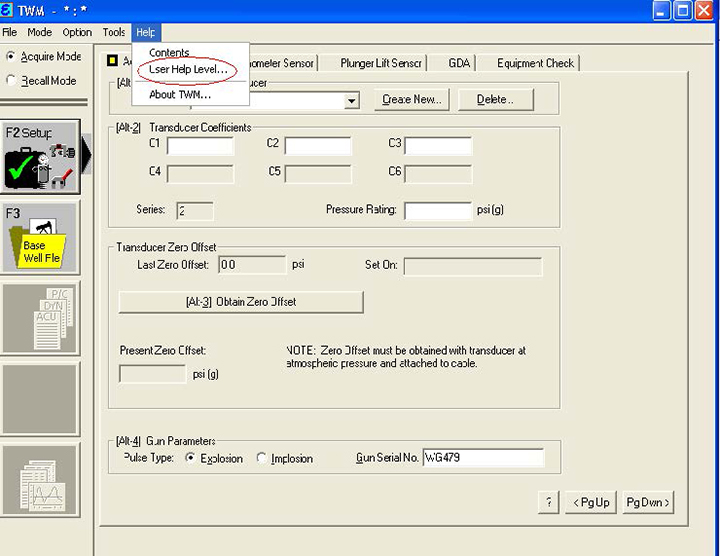 3. Make sure there is a checkmark in the boxes for pressure transient and for liquid level tracking.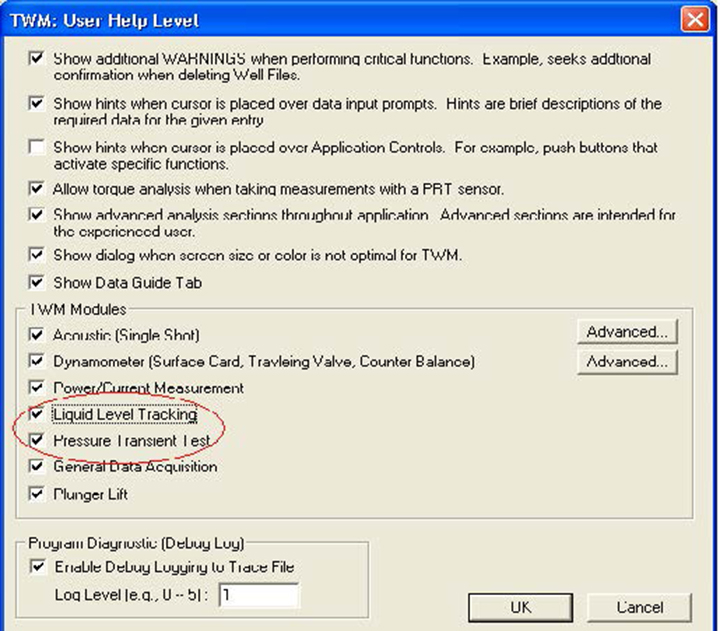 4. Now make sure the USB cable from the well analyzer is plugged into the computer USB port. Turn on the well analyzer and click on the Equipment Check tab.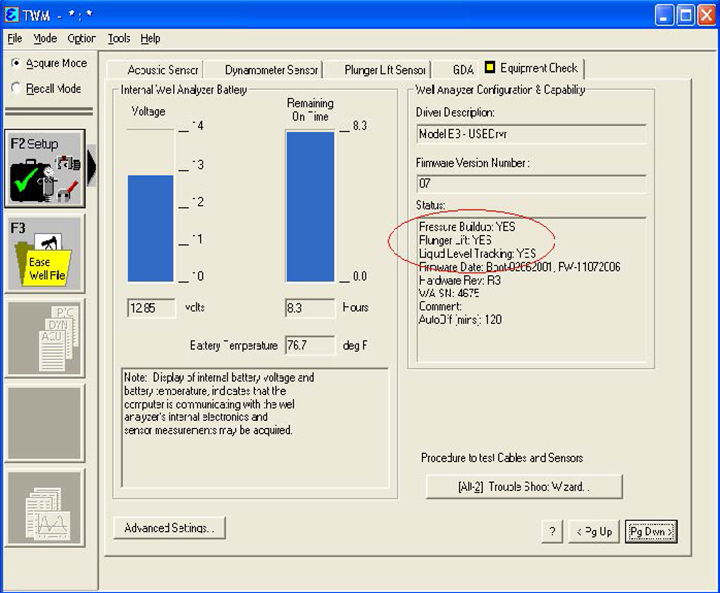 5. Make sure that your analyzer has Yes pressure transient and liqud level tracking capabilities.
Need further assistance? Contact us via email This email address is being protected from spambots. You need JavaScript enabled to view it. or call 281-644-0302