If you have upgraded your Well Analyzer features to include Pressure Transient, Plunger Lift or Liquid Level Tracking, it may be necessary to activate these features in TWM.
The following steps take the user through activating Pressure Transient specifically, but the steps will work for activating any of the features. Keep in mind that even though the features have been activated in TWM, you cannot acquire Pressure Transient or Plunger Lift data unless these features have been installed on the Well Analyzer.
CHECK FOR PRESSURE TRANSIENT TESTING CAPABILITIES
1. Start TWM from the Desktop.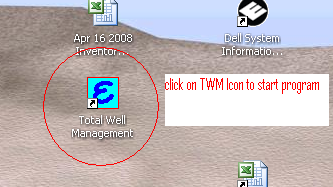 2. After TWM starts go to the top menu bar and click on help and user help level.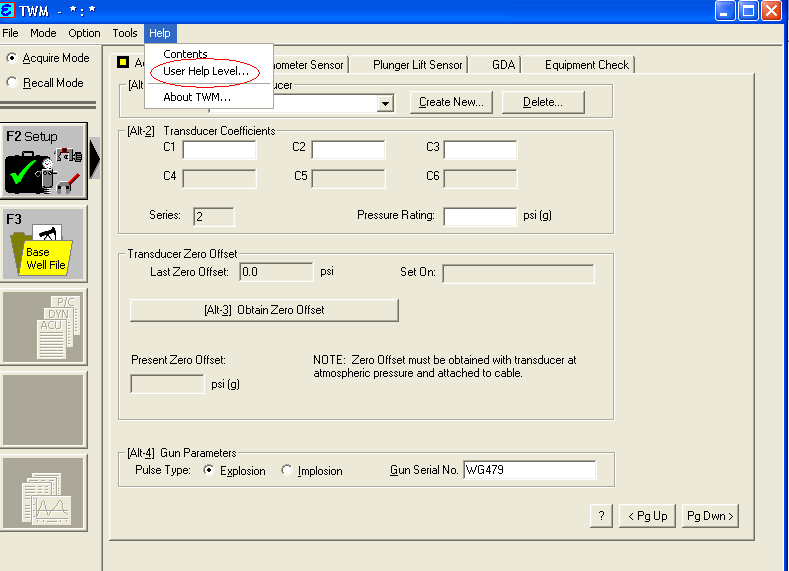 3. Make sure there is a check mark in the boxes for Pressure Transient and for Liquid Level Tracking.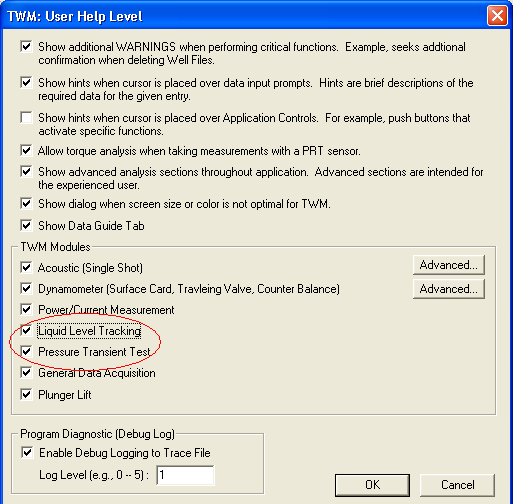 4. Now make sure the USB cable from the Well Analyzer is plugged into the computer USB port. Turn on the Well Analyzer and go to the Equipment Check Tab.
5. On the middle right side under the section titled Status, make sure the word YES appears next to Pressure Transient and Liquid Level Tracking.