PC-PUMP ®
Interactive Design and Evaluation Software for Downhole Progressing Cavity Pump Systems
Overview
PC-PUMP® allows users to perform quality analyses, designs and evaluations for downhole progressing cavity pumping applications. No other software is capable of providing the level of detailed and in-depth analysis of surface drives and bottomhole assemblies that can be performed using PC-PUMP.
PC-PUMP was developed as part of a multi-million dollar joint industry research project, completed by C-FER Technologies, to help improve the downhole PCP industry in western Canada.
Features
Enhanced design tools module includes equipment specification and well survey
Enhanced analysis module includes specifications for operating conditions and fluid properties
Exhaustive database of standard and vendor equipment
Quick conversion to and from Metric and Oilfield units
Benefits
Select optimum configuration for new wells from a complete, up-to-date vendor database
Compare alternatives, diagnose problems, optimize system performance and make decisions efficiently
Minimize downtime while problem-solving a non-productive well
A performance comparison of rod driven pumps to electric submersible PCP systems (i.e. PCPs driven by ESP motors) is also made possible. PC-PUMP is also valuable for optimizing well productivity on an ongoing basis by ensuring that pump equipment and speed matches well inflow.
Design Tools
Wellbore Geometry
System Configuration

Pump Selection
Tubular Selection
Rod String Selection
Surface Drive Equipment Selection
Downhole Drive Equipment Selection

Fluid Properties
Operating Conditions
Calculation Types

Standard Calculations
Pump Comparison
Equipment Comparison
Batch Comparison
Related Products
Well Monitoring Equipment used frequently with PC-PUMP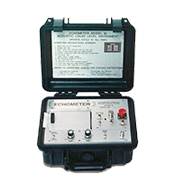 A portable dual-channel strip chart recorder that uses acoustics to obtain the distance to the liquid level in the casing annulus of a well.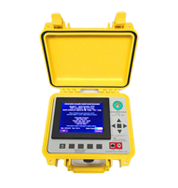 A stand alone, battery powered microprocessor controlled digital acoustic signal processor, recorder and display unit.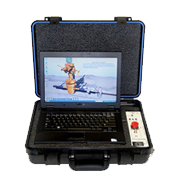 The Well Analyzer is a computerized instrument for acquiring liquid level data, acoustic pressure transient data, dynamometer data, and motor power / current data.