Overview
Using XBAL is the easy, accurate, fast, and safe way to balance pumping units. Are you spending a lot of money and time balancing pumping units? Do you want to minimize the time and expense required? Do you want to eliminate the field measurement of counterbalance effect? Do you want to eliminate the risk of injury or equipment damage when chaining off the unit? Do you want to eliminate the guess work of adding or removing counterweights? If the answer to any of these questions is yes, then XBAL is the tool you need.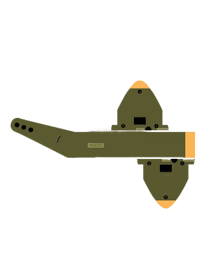 Features
Available Counterweight Data
Eliminate CBE Field Measurement
Easy To Use
No manual necessary. With its easy to use visual interface, you do not need to read a manual to immediately use and benefit from the software.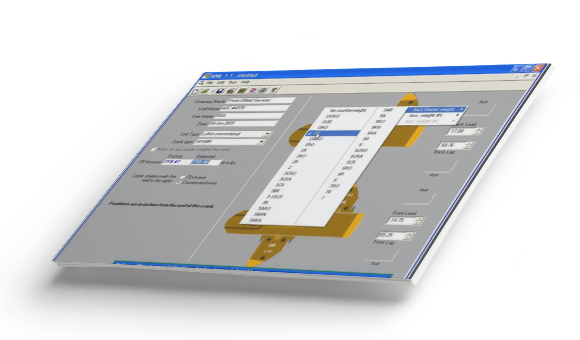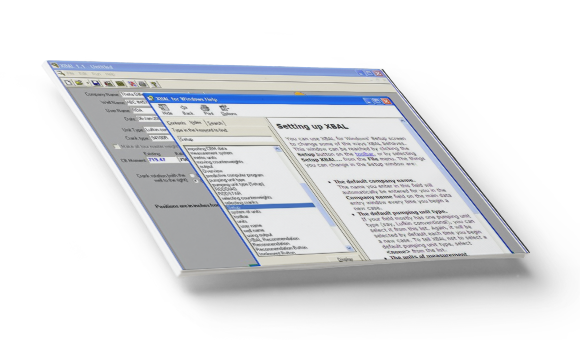 Informative Help
XBAL contains expert context sensitive help for every input field and uses a unique visual help system that includes drawings (for pumping unit dimensions, etc.).
Available Counterweight Data
 XBAL contains crank, beam, and counterweight data for many different pumping units.
American

Conventional, Maximizer I & II, Producer I & II

Lufkin

(Conventional, Low Profile, Mark II, Reverse Mark, Mobile/Road Runner)

Ampscot
LS/Darco
Bukaka
National
Churchill Beam Balanced
Oilwell
Jensen Beam Balanced
Sentry (Beam Balanced)
LeGrand
Torqmaster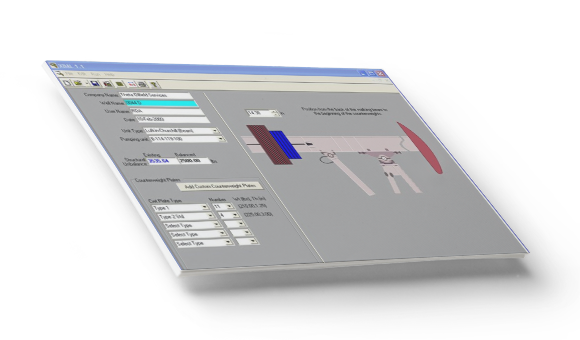 Eliminate CBE Field Measurement
A common way of getting existing counterbalance data is by recording the counterbalance effect in the field, with a dynamometer system. This field measurement is time consuming and dangerous if you have to chain the polished rod.
XBAL eliminates the need for a CBE field measurement. You can simply select the cranks, or beam, and counterweights you have, and their positions. From this information, XBAL calculates the existing counterbalance moment, for crank balanced units that you can enter into your wave equation program to find out if the unit is overloaded or out of balance. XBAL works the same way for beam balanced units but instead calculates the structural unbalance.
Related Products
Well Monitoring Equipment used frequently with the 15000 PSI Gas Gun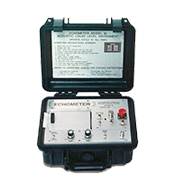 A portable dual-channel strip chart recorder that uses acoustics to obtain the distance to the liquid level in the casing annulus of a well.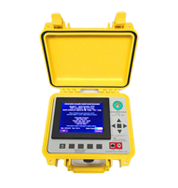 A stand alone, battery powered microprocessor controlled digital acoustic signal processor, recorder and display unit.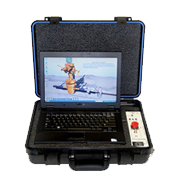 The Well Analyzer is a computerized instrument for acquiring liquid level data, acoustic pressure transient data, dynamometer data, and motor power / current data.